Fabric flowers are all the rage these days – you see them on jewelry, on clothing, and even in home accessories like on decorative pillows. In this tutorial, I'm going to show you how to make this charming flower bib necklace. It does involve a little bit of sewing but I promise you that it is very easy and will take you no more than half an hour to make.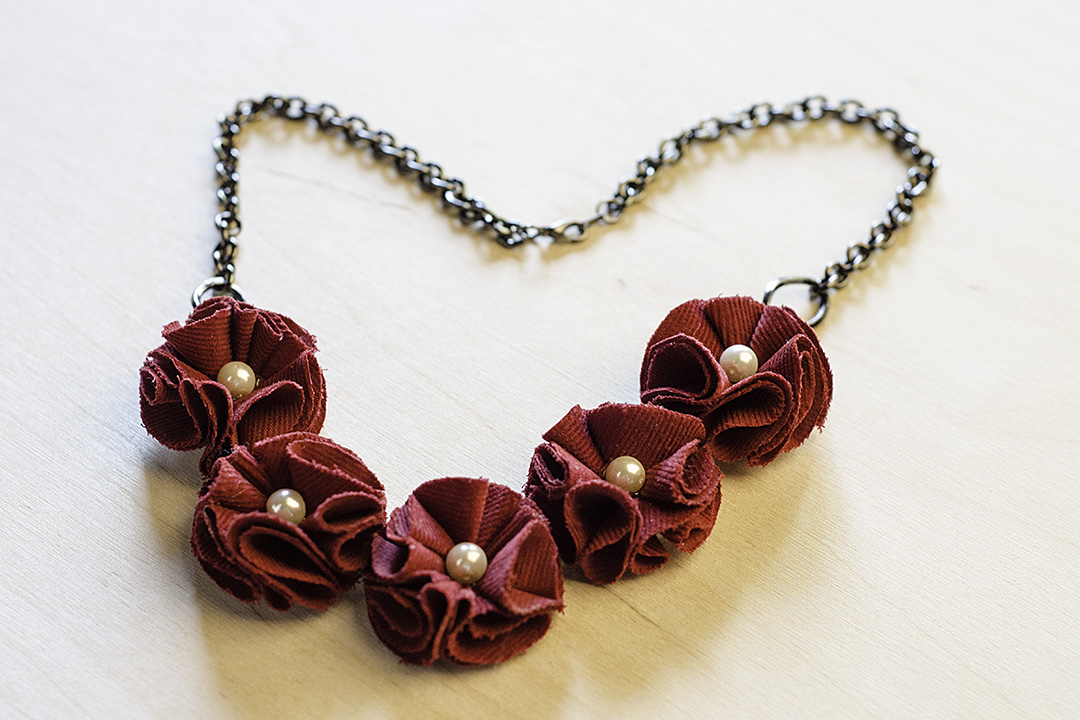 ---
Materials You'll Need:
cotton fabric (scraps will work)*
felt (scraps will work as well)*
necklace chain (I used a 16-inch chain)
glass pearls, beads, or other embellishments
fabric scissors
needle and thread that matches your fabric
glue gun
*You'll have a better idea on how much fabric and felt you need after viewing the video.
---
---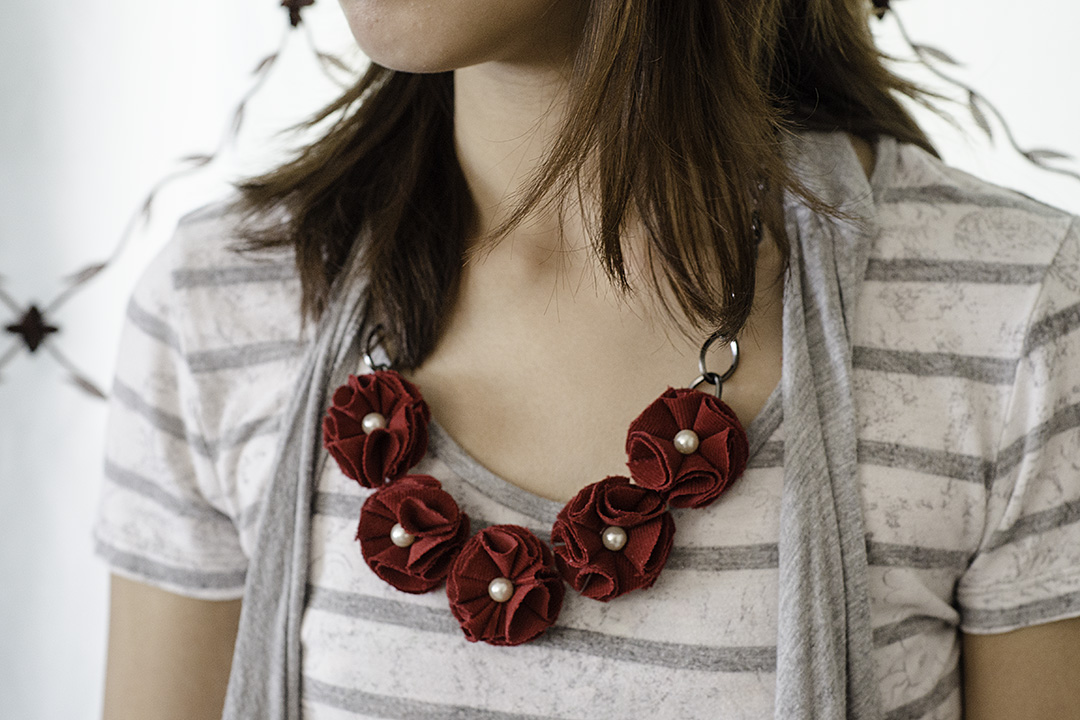 ---
In this other necklace, I paired a single fabric flower with a string of pearls: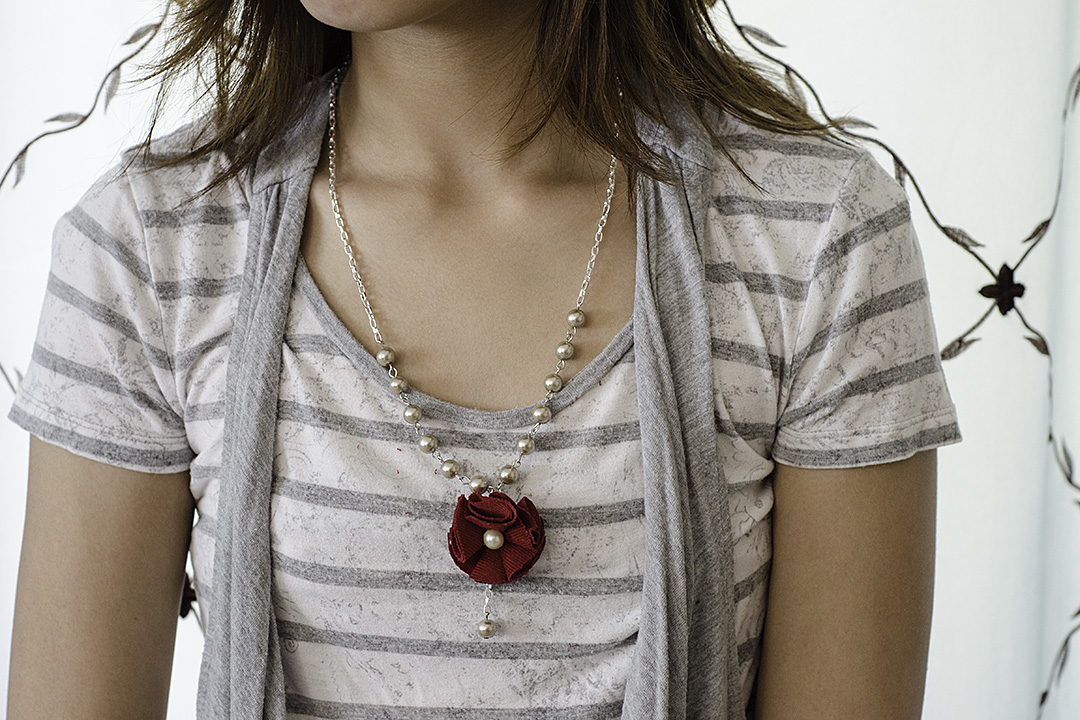 ---