Boy, they (whoever they are) weren't kidding when they named these plants Monster Sunflowers. Troy planted the seeds in between the bushes on the side of our house leading to our front porch and they grew to be at least 8 feet tall over the summer!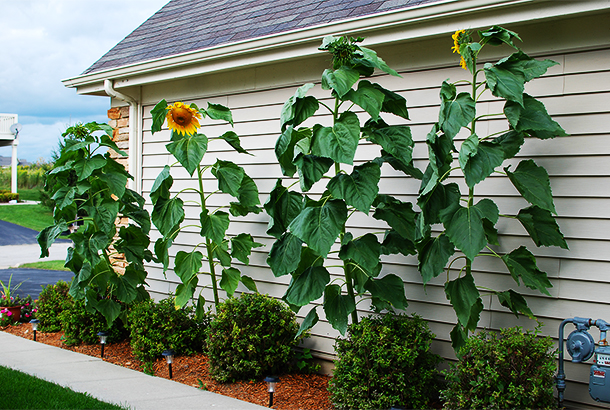 The leaves are freakishly gigantic – about 18 to 24 inches in length! (Reminds me of Jack in the Beanstalk.)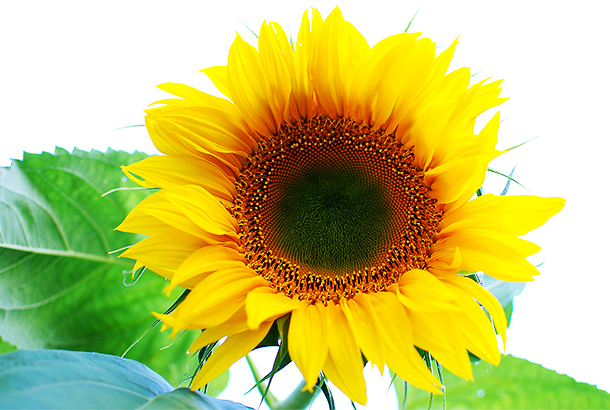 I was so excited when the flowers started blooming – they look so refreshing. Each flower was about 24 inches in diameter. I thought they were a lovely way to greet guests.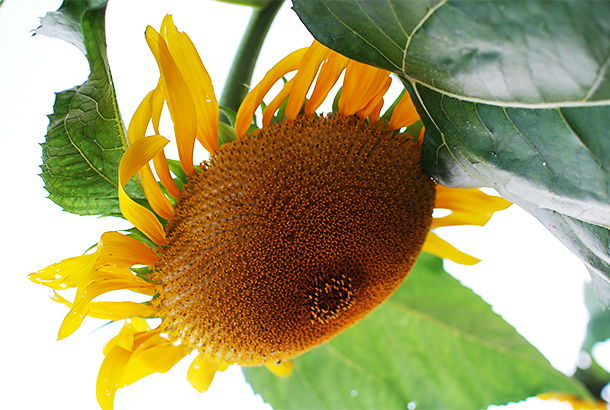 Then, just after a week or so after the sunflowers bloomed, the petals started drying out, the center of the flowers started bulging, and they became menacingly creepy – looming over those that walk our pathway.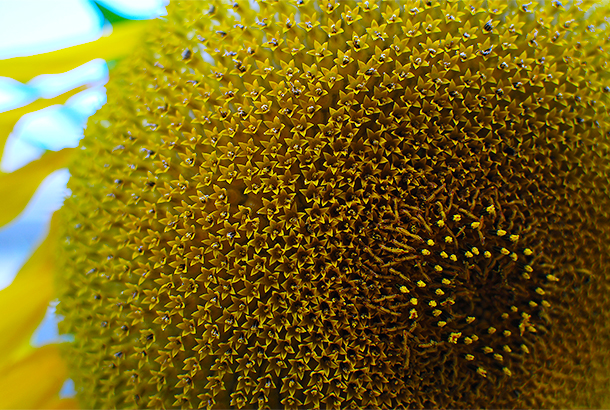 Turns out, a sunflower is actually the head of hundreds of little flowers that crowd together – cool thought but still menacingly creepy. Would have been a nice decoration for halloween, if Troy hasn't harvested the heads for sunflower seeds.
I found this video shared in this blog. I thought it was awesome, so I decided to share it here as well. If you're having a bad day, bet you'll be smiling after watching this video.
"Reading a newspaper, I saw a picture of birds on the electric wires. I cut out the photo and decided to make a song, using the exact location of the birds as notes (no Photoshop edit). I knew it wasn't the most original idea in the universe. I was just curious to hear what melody the birds were creating." – Jarbas Agnelli