This summer, my two daughters and I spent two weeks visiting my mom and my brother's family in New York. Allow me to indulge as I share my experience in this 2-week series, starting with my niece's christening.
The main reason why we flew to New York was to attend my niece's baptism. I was excited to learn that a few of my relatives from different states were able to get time off work to take part in the event.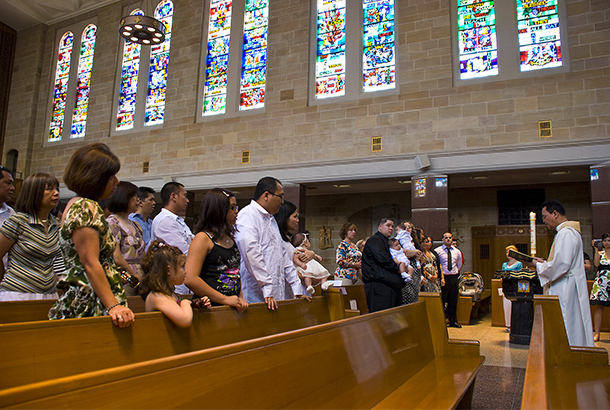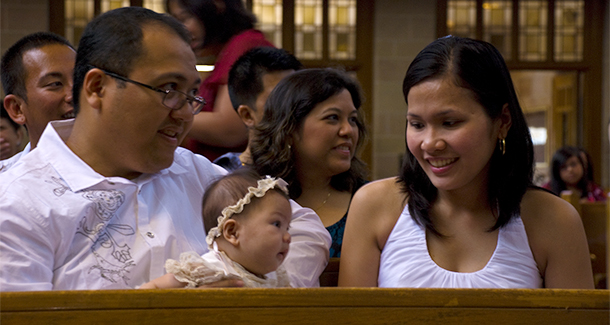 Here's our 3-month old celebrant, Jessi, with her mom and dad. (My cousin DJ and I are behind them.)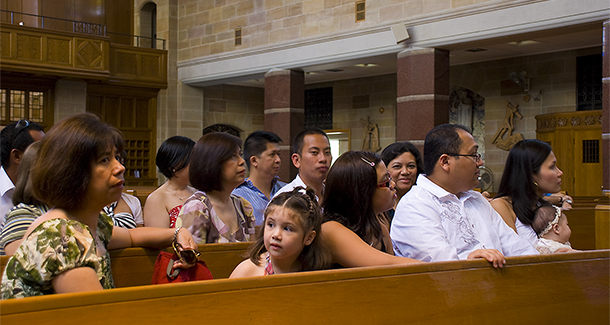 That's me, peeking in between my brother and Mica, teasing my sister who ended up taking the pictures.
Did I mention that I'm the proud godmother of Baby Jessi? Yep! I don't know what Jay and Ivy were thinking. (lol, j/k – I'm actually deeply touched!)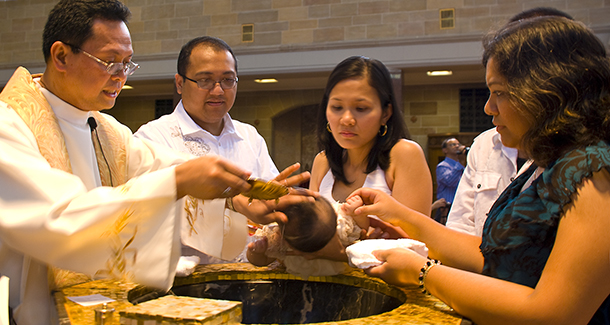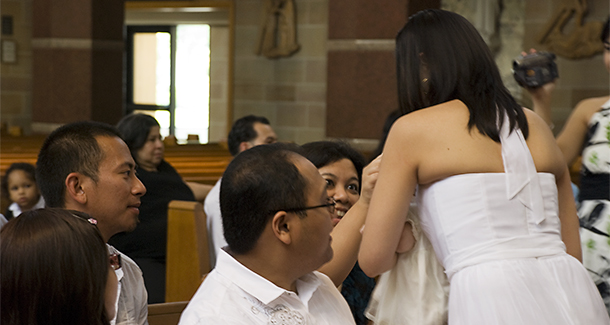 Me again, blessing Baby Jessi.
My sister-in-law, Ivy, with my newly baptized niece. Isn't Baby Jessi adorable?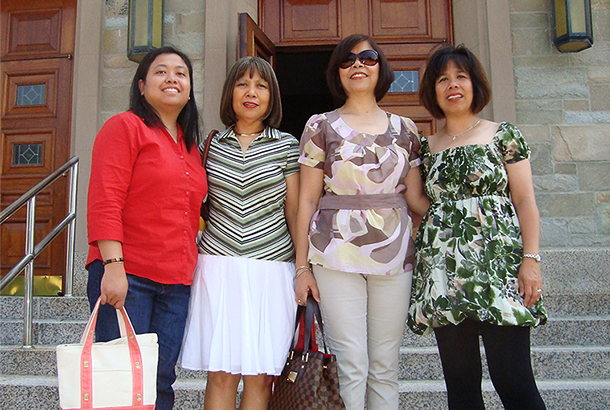 My sister Jona, Tita Maricor, my mom, and Tita Liwie outside the church.
After the baptism, we all went to the East Manor for the reception. The East Manor is an incredible Chinese buffet restaurant – your eyes will pop at how huge the selection is. They even have a sushi station (which isn't exactly Chinese – lol!)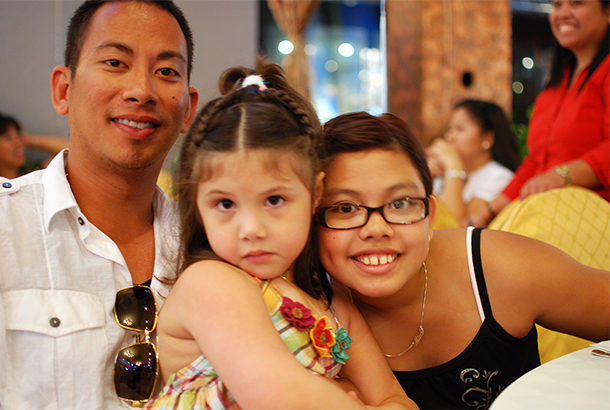 My cousin DJ with my lovely daughters, Mica and Rinoa. Gotta wonder why Rinoa is pouting.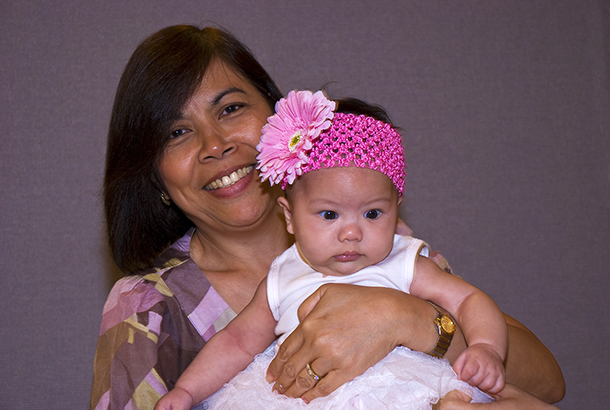 Here's my mom with Jessi. My mom lives in the Philippines but has been visiting my brother's family since May.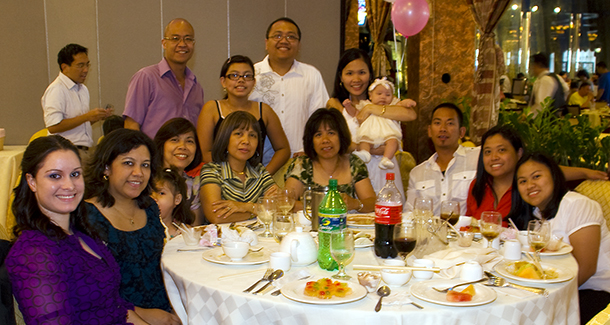 Here we all are in one table. There's also Cary, Jay's best friend from grade school, with his girlfriend Chris.
Of course, we aren't the only ones there. Several of Jay's and Ivy's friends attended as well. I was also able to meet Ivy's aunts and cousins from New York …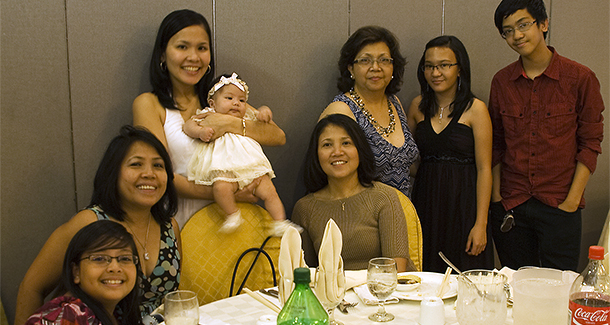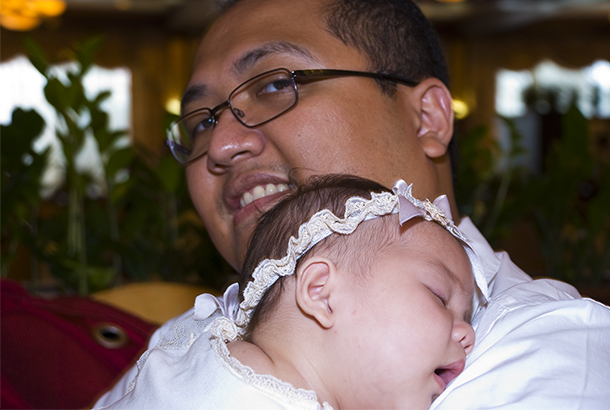 And finally, after partying all afternoon, the celebrant is fast asleep on her daddy's shoulder.
Watch for the second part of this 2-week series tomorrow -where I simply share more of my family affairs. Thanks for reading. =)