This post is the 3rd part of a 2-week series about my recent vacation in New York.
During Jessi's baptism, I met more of Ivy's aunts and cousins. (If I haven't mentioned it before, Ivy belongs to a really large clan.) Her family is amazing. You know how sometimes it feels awkward to meet new people because you may not know what to say? Well, my sister-in-law's family makes you feel like you've known them for a long time. They're so warm and inviting. What's really great about the relatives I met is that Ivy's cousins are in Mica's age group – the girls bonded in no time and went out on that same day for a fun evening in Manhattan.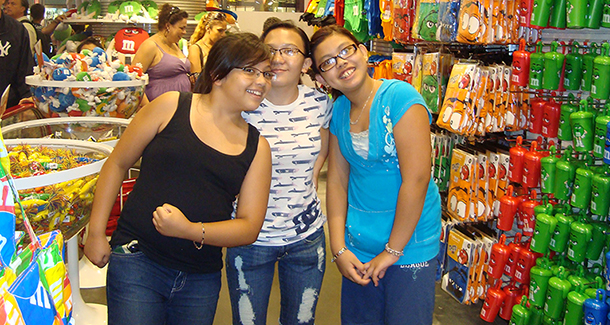 Here's Kayla, Gisella, and Mica at M&M World in Times Square.
[As a sidenote, I found two new M&M flavors – Peanut Butter & Strawberry and Coconut – weird but interesting at the same time. I love the Peanut Butter & Strawberry – it tastes kinda like PB&J. The Coconut I wasn't even going to try but after reading reviews online, I became curious – so that's going to be in my grocery list.]
I didn't go out with the girls because Rinoa was tired and I knew I'd end up just carrying her – which would definitely not be a good thing. The "Tres Marias" ended up chaperoning them.
We were able to share in the celebration of Jessi's 3rd-month birthday while we were in New York. Yes, her parents actually buy a cake every month – ironic since the celebrant can't eat cake yet.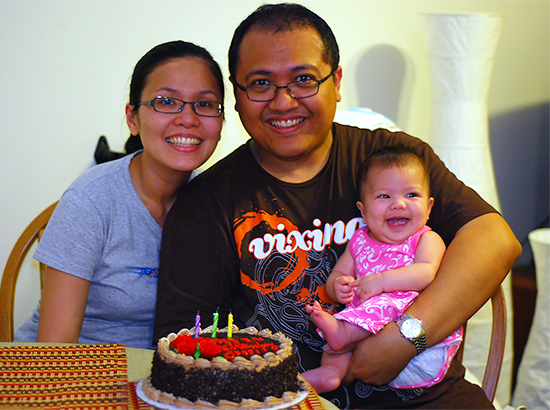 My sister-in-law Ivy, my brother Jay, and Baby Jessi.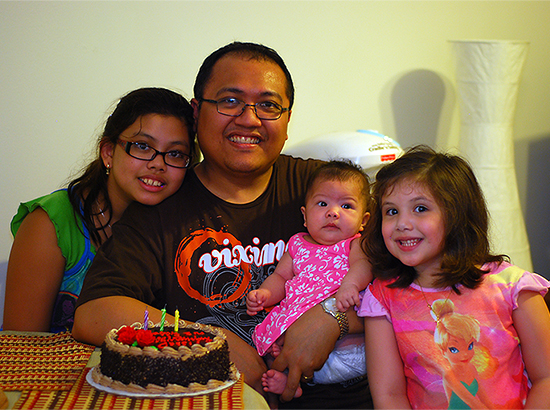 With Mica and Rinoa.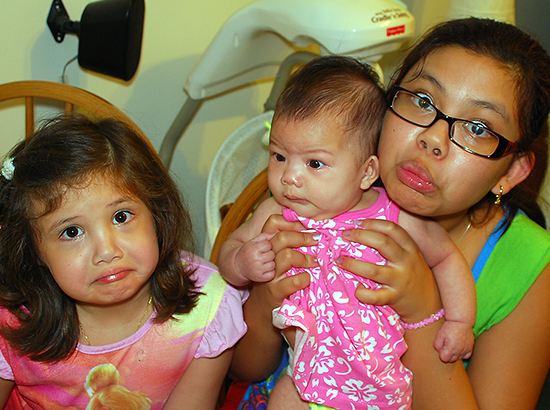 Ok, now they're just goofing off. =)
Tomorrow, I'm sharing about our trip to Cape Cod – yes, still part of the 2-week "NY 2009" series. If you want to read the previous posts in this series, here they are: