Every Wednesday here in our area, homeschooled kids get together to ice skate. And today, Mica joined them for the first time. She was a little bit intimidated because the other kids were just breezing through the rink but, nevertheless, she had fun and can't wait to go back next week.
Then, inspired by an episode of "Caillou", we made homemade pizzas for dinner (the second time, actually, in two weeks). Mica and Rinoa had a blast shaping the dough and decorating their own personal pizzas. To make it easier, we used dough that we bought from one of our favorite local Italian restaurants. For toppings, we used Asiago and Mozzarella cheese, pepperoni, Canadian bacon, and fresh pineapple. You gotta try the Asiago cheese on pizza – sooooo good!!!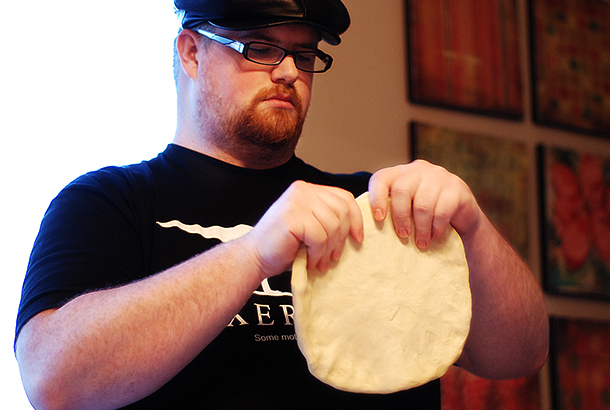 Troy tossed the dough a couple of times and he did miss once. Yep, it landed on the floor – 3-second rule, right?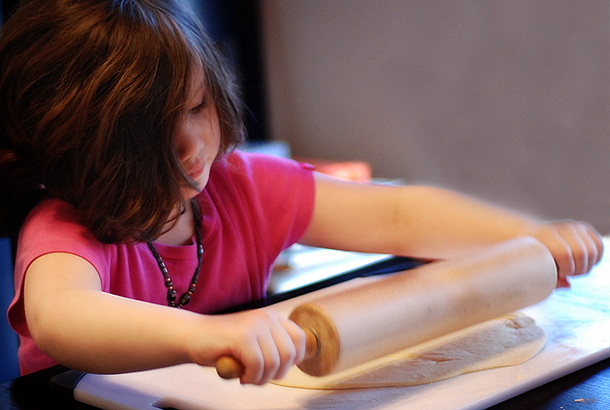 When we made pizzas last week, Rinoa made a bear-shaped pizza. Today, she's making a bus.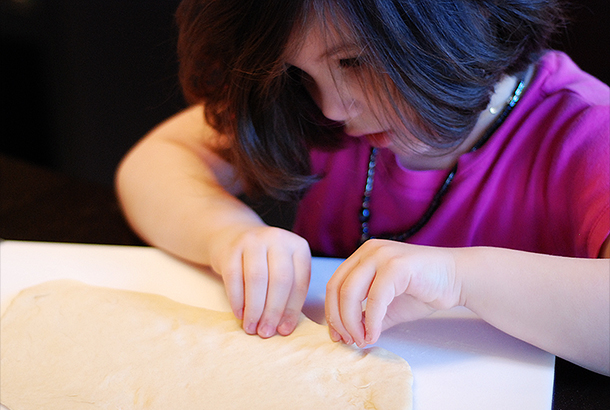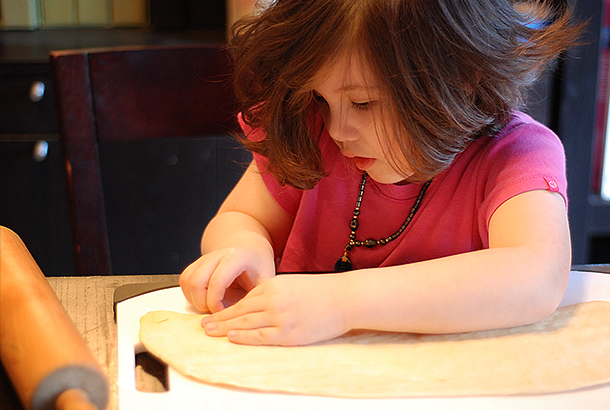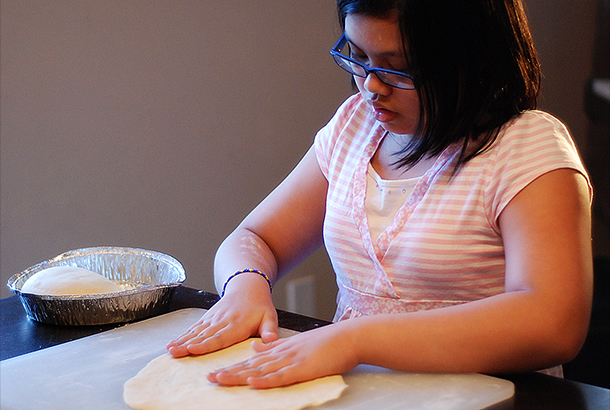 And here's Mica, working on her pizza.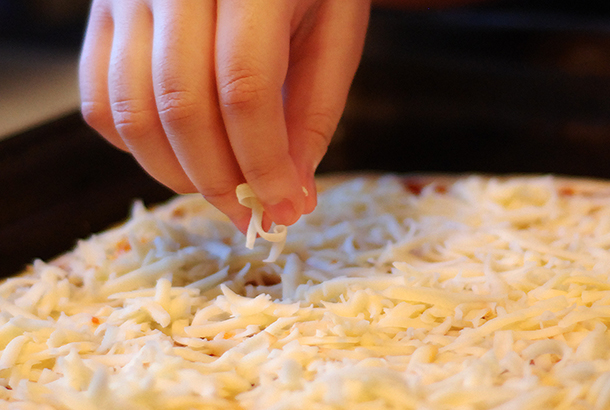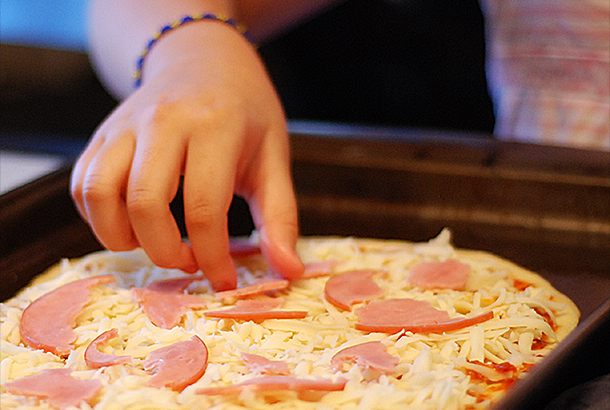 I know, I got so excited when the pizzas were done, that I forgot to take pictures of the final products. The grilled fresh pineapples on my pizza were just calling me – I couldn't resist.