This post is the 7th part of a 2-week series about my recent vacation in New York.
On our fourth day in Cape Cod, we decided to leave after breakfast and spend the day in Mystic, a quaint little town in Connecticut, which was on the way back to New York.
My brother Jay suggested we try the legendary Mystic Pizza, made famous by the 80's Julia Roberts movie of the same name. I'm not sure if I was just really hungry (we had to wait for 45 minutes to be seated) but I enjoyed the pizzas – definitely worth coming back to, if ever I'm in the area again. We ordered the House Special (pepperoni, meatball, sausage, green peppers, onions, and mushrooms), the Mediterranean Delight (artichoke hearts, spinach, tomatoes, garlic, and roasted red peppers), and of course, the Hawaiian Pizza with ham and pineapple – that's the only pizza my mom eats. I personally liked the Mediterranean Delight because I love artichoke hearts and roasted red peppers.
When we were done eating, we strolled down Mystic's Main Street, enjoying the lakeside views and checking out the boutique stores.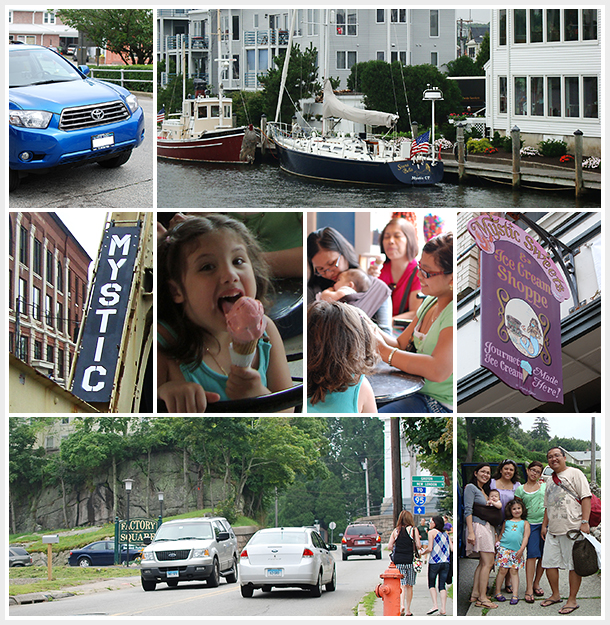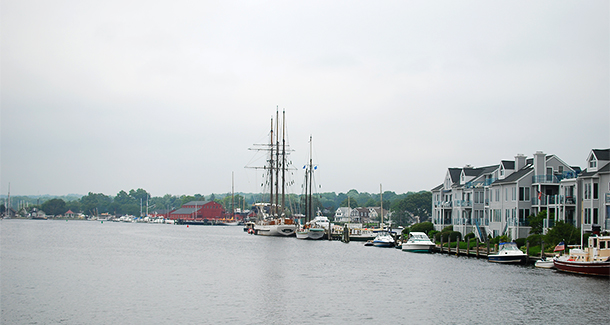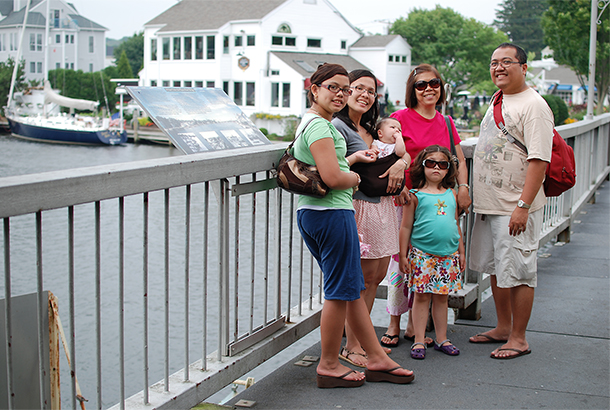 Love this picture. In a group shot where everybody is smiling, Rinoa had to be different and show some personality.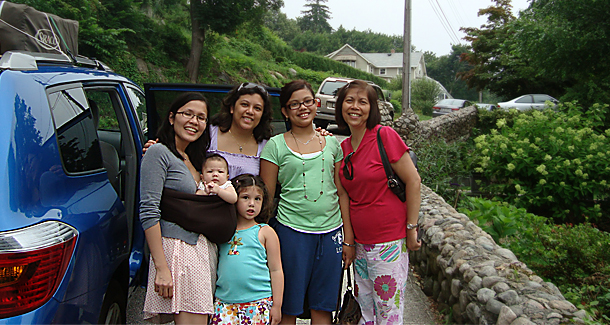 Here we are getting ready to leave and head back "home" to New York. It was a fun day. Would have wanted to explore more of the area, seems like there's more to be discovered – maybe next time.
Tomorrow will be about our trip to Philadelphia. If you want to read the previous posts in this series, here they are: