Here's a quick and easy recipe – perfect for vegetarians! For those skeptical about tofu, give it a try, you might be surprised!
---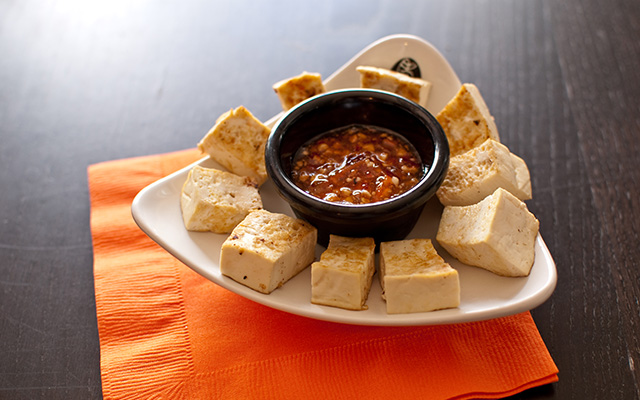 ---
Instructions:
1. Cut a block of firm tofu into bite-sized cubes.
2. Pan-fry tofu cubes in olive oil until browned.
3. Season with salt and pepper.
4. Serve with sweet and sour sauce mixed with some ground peanuts, if desired.
If you want crisper tofu and with more flavor, lightly coat the tofu in flour and garlic powder before pan-frying.
---
---
I'd love to hear your thoughts. Email me your comments here.