Here's a 60-second timelapse of today's encaustic piece. I collaged some papers on the substrate and then covered the whole surface with drywall compound. It's interesting that when I applied wax and fused, some of what's underneath peeked through.
---
Here is a photo of the finished piece.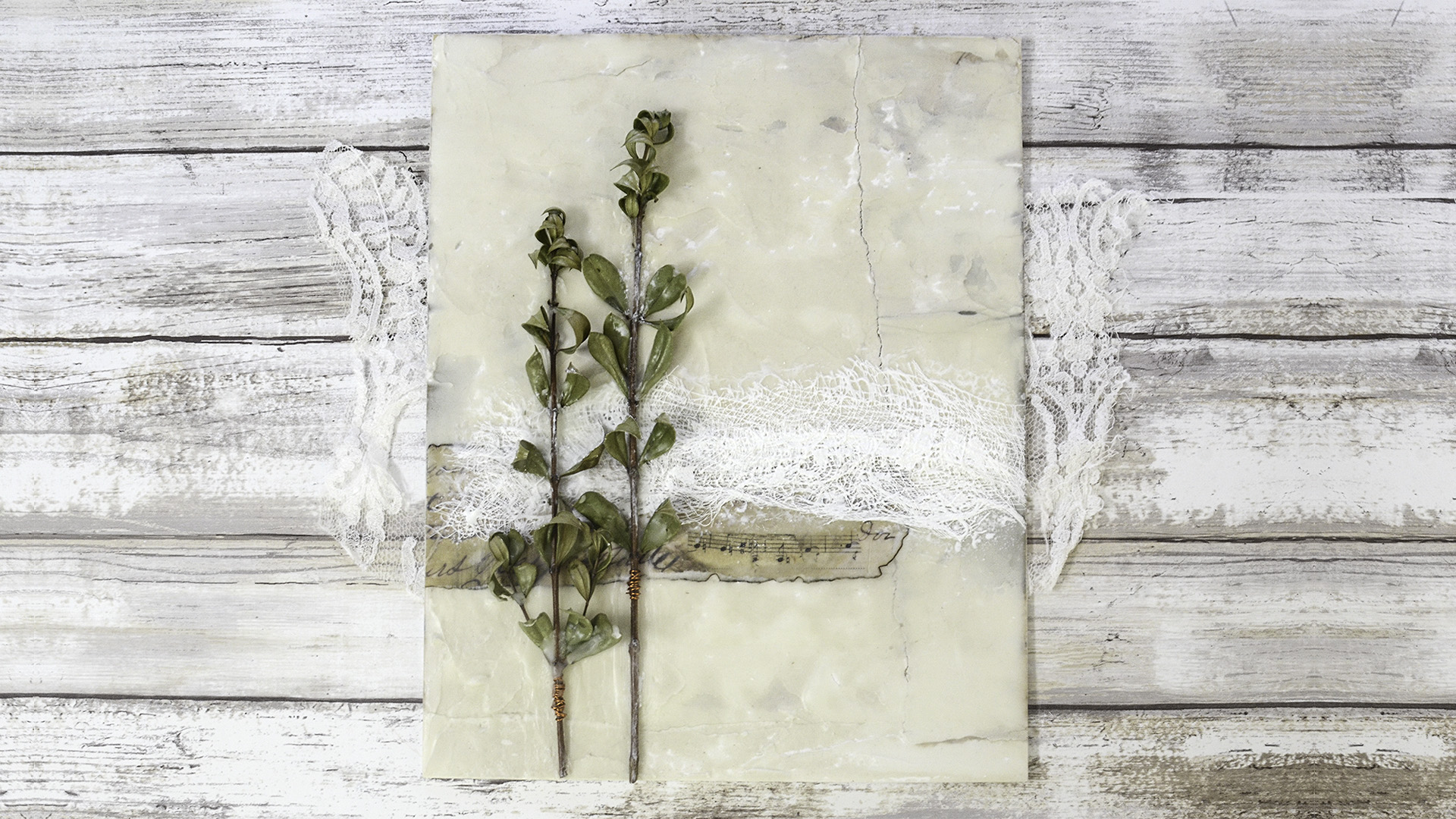 ---
---
I'd love to hear your thoughts. Email me your comments here.