It's been a tradition in my house to bake these chocolate crinkles every Christmas to give as gifts to family and friends. Of course, we always bake extra to keep for ourselves!
---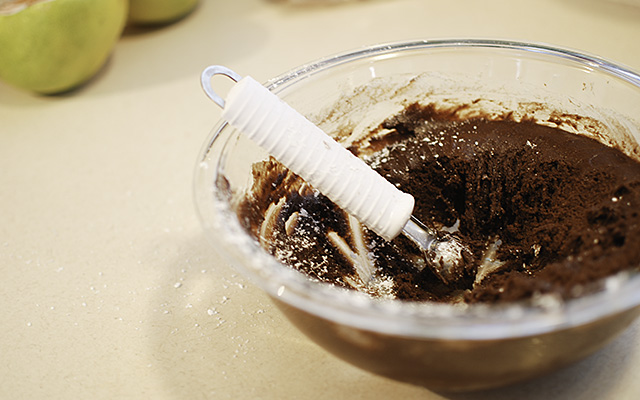 ---
Ingredients:
2 cups sugar
3/4 cup vegetable oil
3/4 cup cocoa powder
4 eggs
2 teaspoons vanilla extract
2 1/3 cups flour
2 teaspoons baking powder
1/2 teaspoon salt
powdered sugar
---
Directions:
1. Mix the vegetable oil and sugar in a large bowl. Add the cocoa powder. Beat in the eggs, one at a time. Add the vanilla extract.
2. Combine the flour, baking powder, and salt in a separate bowl. Slowly add the dry ingredients to the cocoa mixture. Mix well. Cover and refrigerate until dough is firm enough to handle, about 4 hours.
3. Preheat oven to 350°F. Line a cookie sheet with parchment paper. Shape the dough into 1-inch balls, roll in powdered sugar, and place on the cookie sheet about 2 inches apart.
4. Bake for 6 to 8 minutes. Transfer the cookies on a wire rack to cool.
Makes about 4 dozen cookies.
---
---
I'd love to hear your thoughts. Email me your comments here.