This post is the 8th part of a 2-week series about my recent vacation in New York.
After a 3-night stay in Cape Cod, my brother's family, being the gracious hosts that they are, decided to take us to a one-day trip to Philadelphia, just two days after we got back in New York. What I love about the East Coast is that the states are smaller and close together that you drive for one hour, and bam! – you're in a different state – lol!
The first thing we did when we arrived in Philly was visit the Mutter Museum – not surprising given that we were being guided by two doctors. It was actually very interesting – seeing all these medical anomalies. The display I found most disturbing was a collection of books bound in human leather (not actually a medical anomaly). Apparently, in the 1800s, human leather was not uncommon. I felt like giving up leather altogether after that showcase.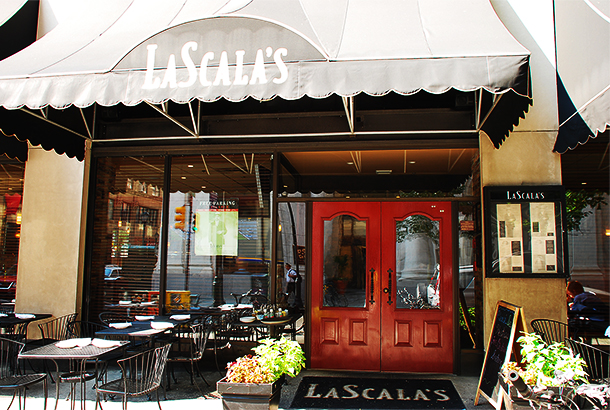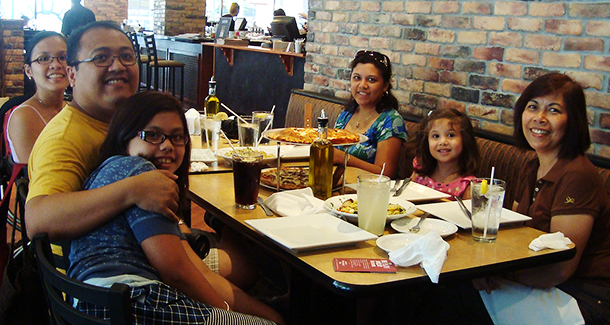 We had lunch at La Scala's, an Italian-American restaurant, which we discovered by accident. We were walking from 12th Street to 6th Street towards the Historic District from the new City Hall and by the time we reached 6th Street, we were starving. La Scala's was the only appetizing restaurant in the block so we went in. I'm glad we tried it out because I thought their food was really delicious. I especially loved their cheese steak stromboli (You can't be in Philly and not eat some form of cheese steak, right?) and cheese tortellinis in cream sauce with prosciutto and sweet peas. Yum!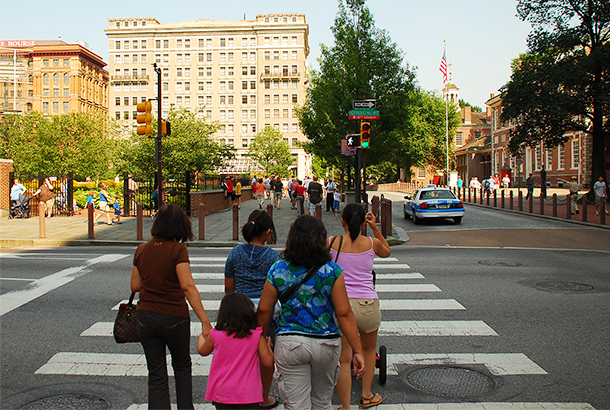 After we ate, we headed towards Liberty Bell and Independence Hall which was just a block from La Scala's.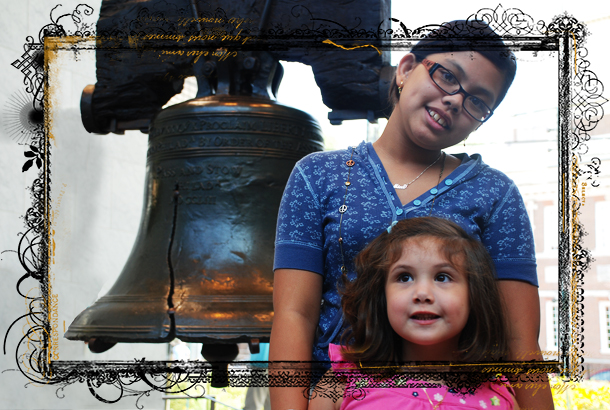 The bell was constantly surrounded by tourists so it was a challenge to take this shot where there are no extra heads poking in the picture.
Here we are in front of Independence Hall, with Jay taking the picture. We had to wait in a long line to go inside Independence Hall and unfortunately it was after 5:00, so we got the "rush" tour – which meant we only saw the first floor of the building. Oh well, maybe next time we'll get to go upstairs. BTW, it's free to see the Liberty Bell and go inside Independence Hall.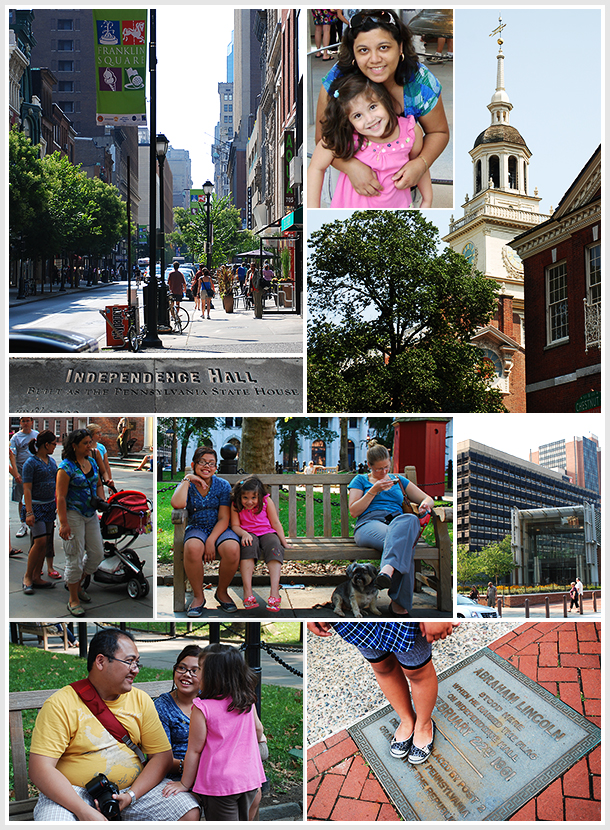 In the lower right picture, it says "Abraham Lincoln stood here." I thought that was cool. But that's really all we had time for. I know there were a lot more sites/places we weren't able to visit; nevertheless, I had a wonderful time. I would definitely love to come back and explore more of the city – maybe after Mica's lesson on U.S. colonization and independence.
Come back tomorrow as I share more about our trip to New York. If you want to read the previous posts in this series, here they are: