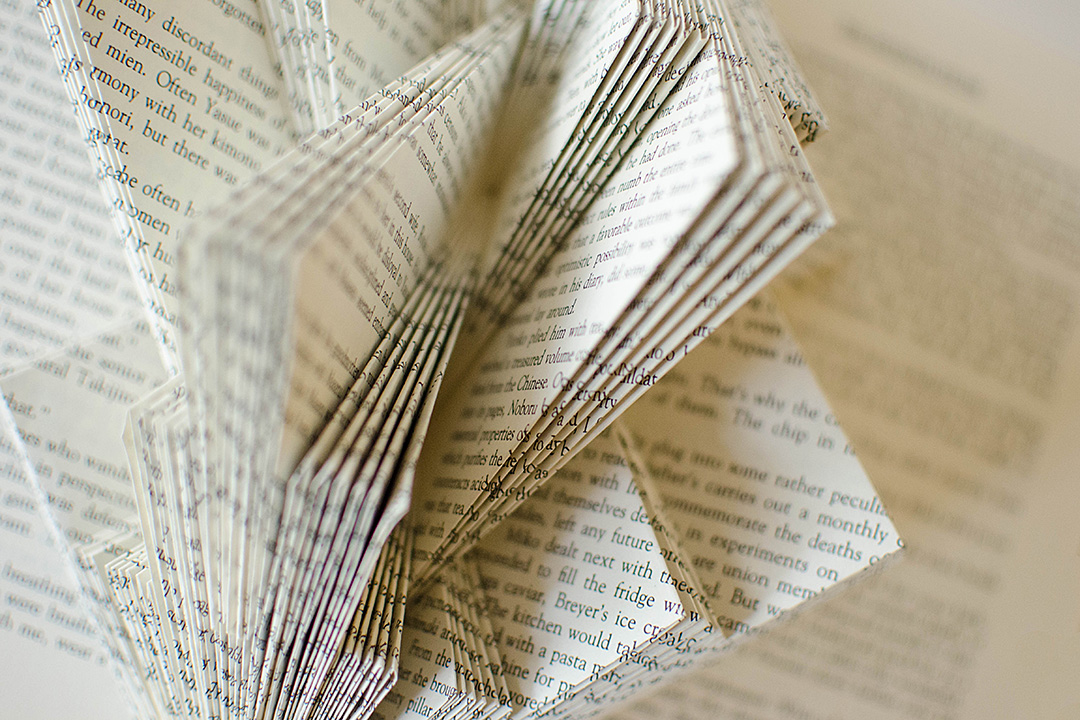 Origami Book Sculpture Workshop
An Online Workshop by Johwey Redington
Join me in this comprehensive, absolutely unconventional book art adventure where you will learn fun and innovative ways to transform used books into sculptural works of art! You will never look at books in the same way again!
Learn More
Encaustic Art
---
Encaustics is an ancient art technique that involves painting with melted pigmented beeswax and fusing the painted layers with a heat source. It is very process-intensive but well worth the effort because the end result is art that captivates the senses with its subtle sweet aroma, luminosity, and almost ethereal qualities.
Browse Gallery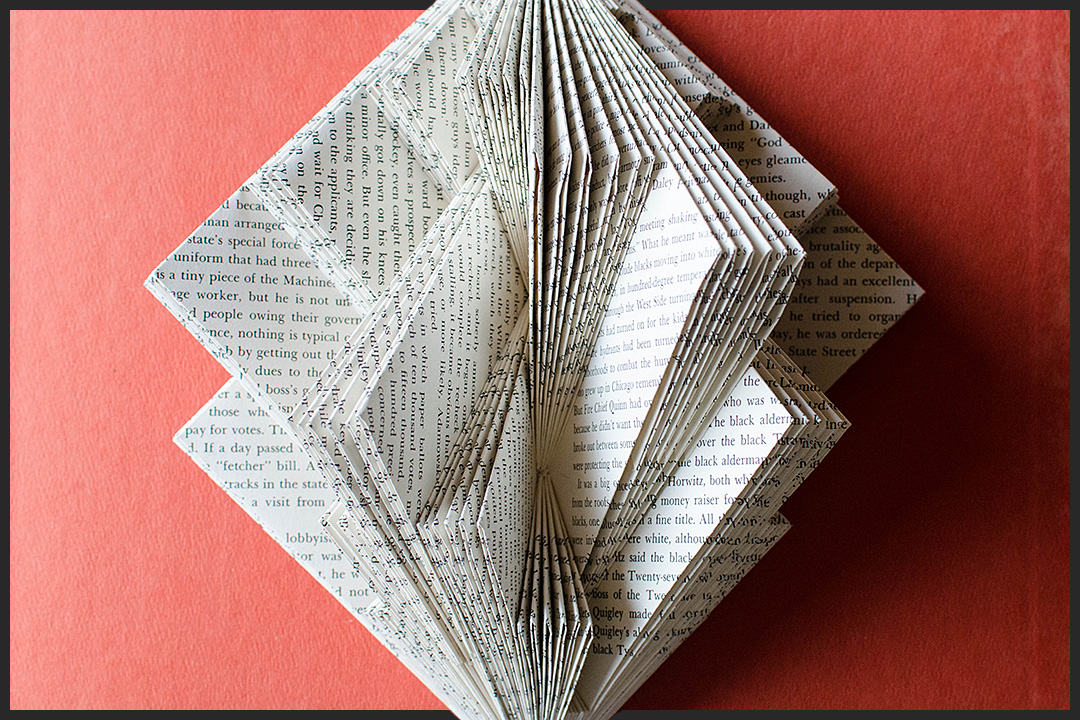 Book Sculptures
---
The book has had a long history of communicating ideas. With a penchant for experimenting, I carry on the tradition but in a non-conventional manner. Going beyond the printed word, I focus on the book's physical form. Using used books, I fold, cut, and shred the pages to create abstract sculptures which present a new way of "reading" the book.
Browse Gallery
"There is a vitality, a life-force, an energy, a quickening that is translated through you into action and because there is only one of you in all of time, this expression is unique. And if you block it, it will never exist through any other medium and be lost."